Gelfand and Ivanchuk in the mix
Play Magnus Group press release
The Meltwater Champions Chess Tour, the world's largest year-round chess tour, launches a groundbreaking new tournament this month focusing on the clash of ages.
The eight-day Julius Baer Generation Cup, the seventh leg of the $1.6 million tour which runs from September 18-25, will feature 16 world-class players spanning all ages. Headlining are world champion Magnus Carlsen with Indian teenage sensation Rameshbabu Praggnanandhaa. 19-year-old American Hans Niemann will also compete.
Also in the 16-man roster are two chess legends, six-time world championship contender Boris Gelfand and 53-year-old former Ukrainian rapid world champion Vasyl Ivanchuk.
At 15, Christopher Yoo is the youngest in the competition. Along with Pragg and Niemann, Yoo is joined by Vincent Keymer and Arjun Erigaisi in a cohort of talented teenagers. Six players considered to be at their peak complete the training: Anish Giri, Levon Aronian, Liem Le, Radoslaw Wojtaszek, David Navara and the exciting Croatian Ivan Saric.
The final name will be that of the winner of stage 3 of the MPL Indian Chess Tour, which will be confirmed on Monday, September 12.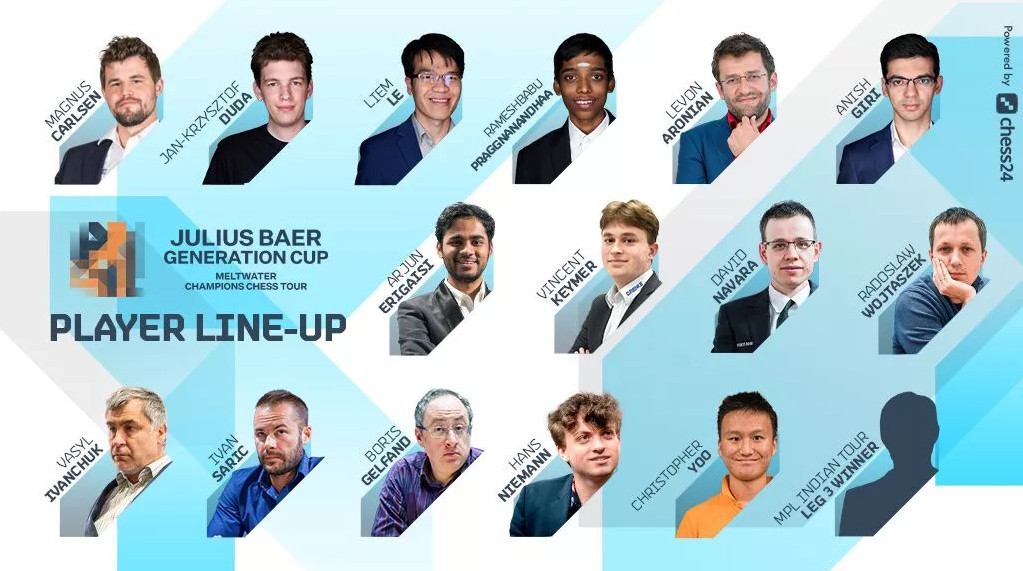 The theme for the $150,000 tournament is "Generations of Chess" and its coverage will highlight the incredible inclusiveness the game can promote.
Chess, unlike many sports, is a pursuit for young and old and everyone can enjoy it together, not only as fans but also in competition at all levels. Whether it's a casual game or a match at a very high level, chess is for everyone.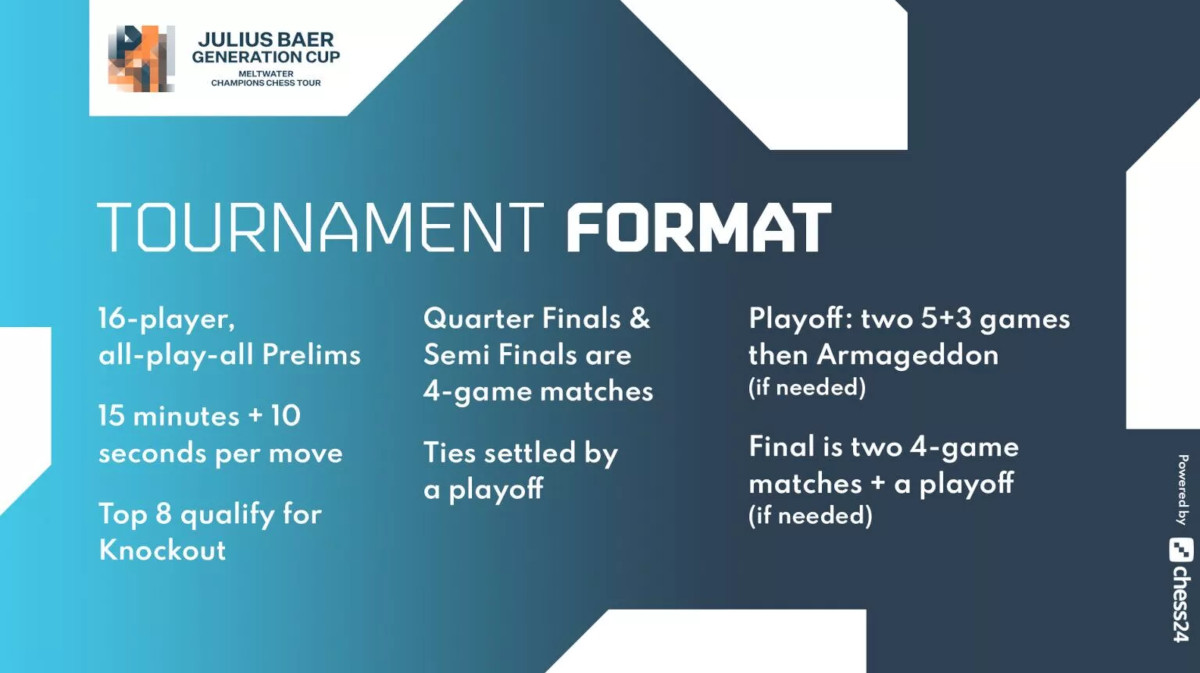 The first Generation Cup is organized thanks to a partnership between the Swiss private bank Julius Baer and Play Magnus Group.
Marco Parroni, Head Global Sponsoring & Partnership Julius Baer, ​​said:
The Julius Baer Generation Cup with its inclusive intention marks for us an even deeper involvement in the world of chess.

The commitment to the Generation Cup is a consistent step for us, having already supported last year's Challengers Chess Tour, a unique, gender-balanced chess event designed to promote new talent which we continue to support. also this year.
The Julius Baer Generation Cup marks a fitting return to Julius Baer events for Pragg, the 16-year-old from Chennai.
Pragg won the 2021 Julius Baer Challengers Chess Tour and qualified for the Meltwater Champions Chess Tour, where he immediately grabbed headlines in February with a memorable win over World Chess Champion Magnus Carlsen.
Tour director Arne Horvei said:
Together with Julius Baer, ​​we are delighted to present the seventh leg of the Meltwater Champions Chess Tour.

The Tour is heating up as we enter the final three events. We have the exciting prospect of Carlsen against Pragg and all players will be fighting for places in the third and final Major in November.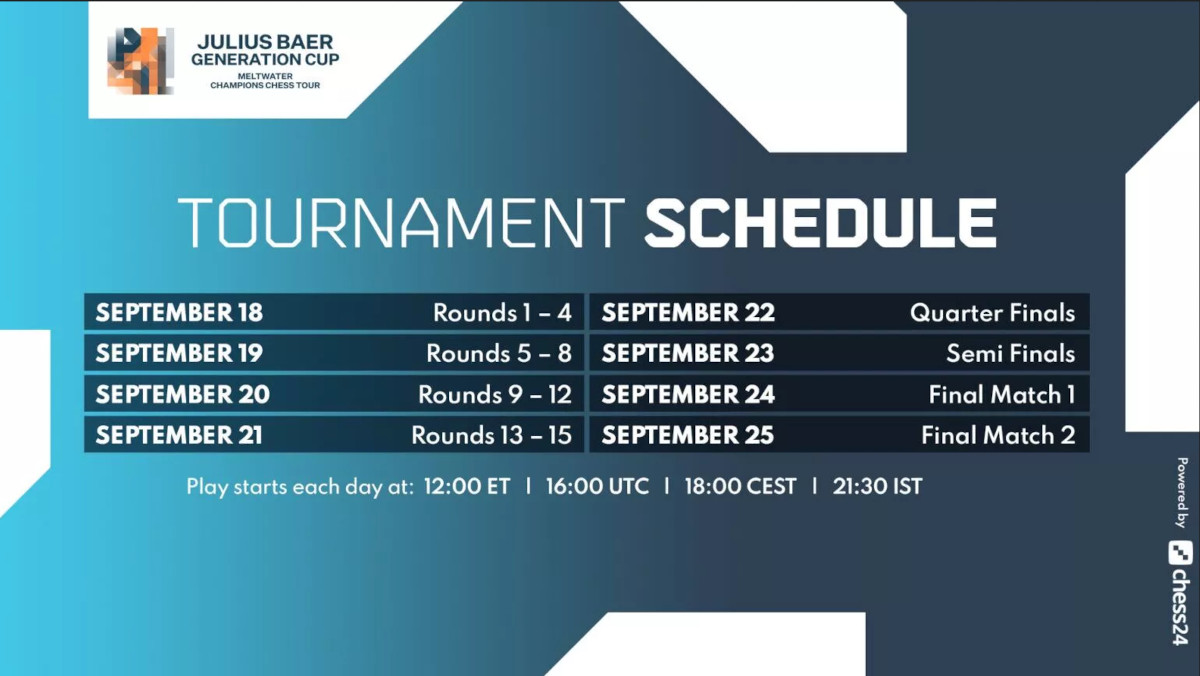 ---
---
Connections